Horse riding excursion at Omodeo Lake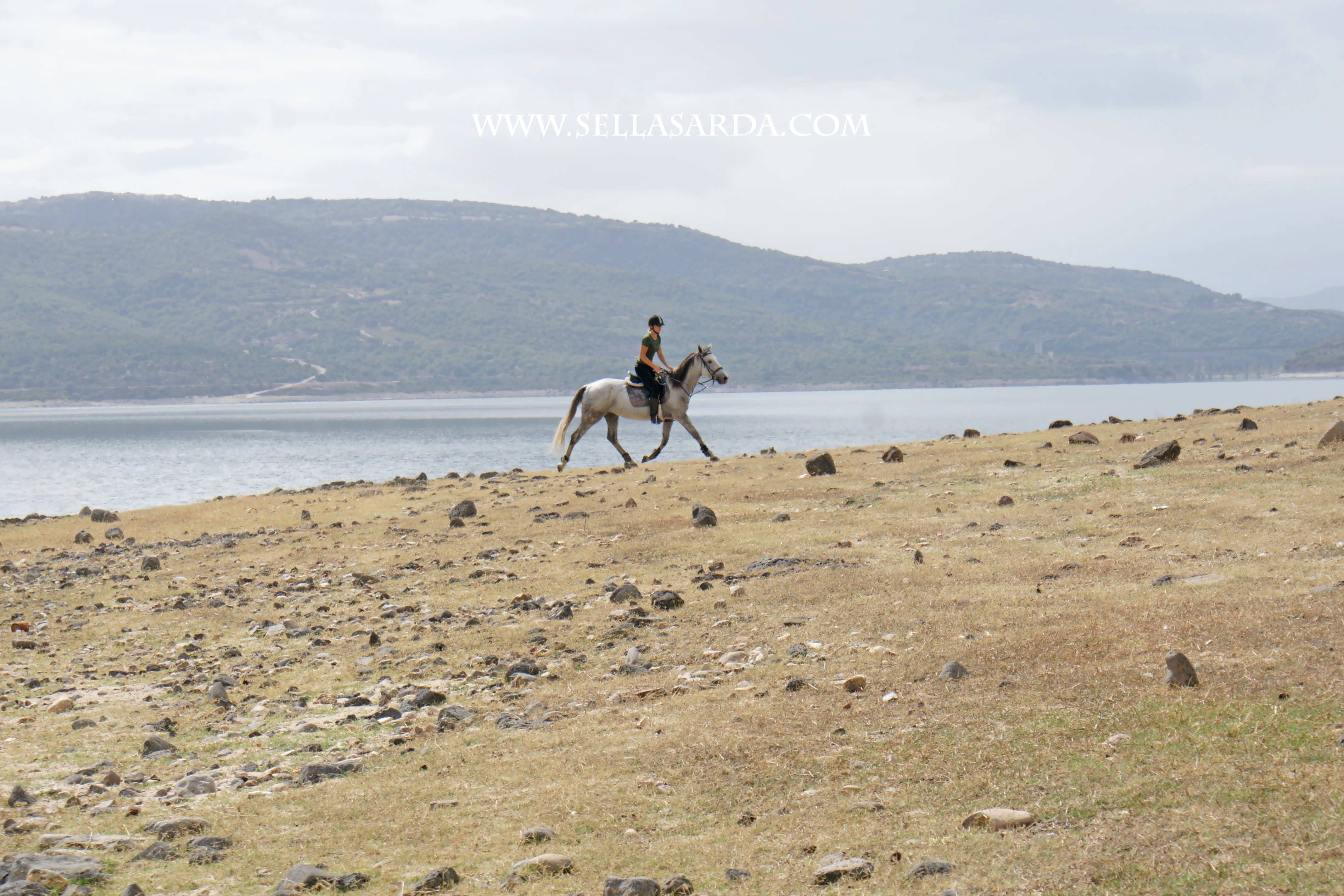 Riding excursion at Omodeo lake in Sedilo
15 km, 3 hours ride
For those who wish to discover the center of the island, remote from elite beaches and discover the ancient land full of mysteries, secrets and legends offer horse riding excursion at the marvelous Omodeo Lake, one of the largest artificial lakes in Europe.
The small town Sedilo, located near of this lake is one of the most "equestrian" towns in Sardinia. This town is famous for its famous ancient ritual called Ardia horse race which is every year at the 6 and 7 July around the Shrine of St. Constantine.
Our excursion starts from riding center "Rionazza". User behavior in the mountains on horseback. The test on the horse in the rectangle.Following to ancient millennial trails surrounded by inlaid stone walls, we go down to the largest lake in Sardinia – Omodeo and continue the journey along the coast. Going up the small mountain Monte Drigo, we can see the stunning scenic landscapes, which is typical for the center Sardinia. It is also possible to enrich the cultural journey by visiting the archaeological park with a necropolis Domus de Janos and archaeological complex Iloi relating to 1500 BC, and go down to the shrine of St. Constantine, and tied his horse to visit a very unusual church related by 1100, around which developed the famous horse racing events.
Time table:
Annualy a daily, 9.00 – 12.00
Riding hours:
3 hours on a horseback
Lenth
15 km
Departure from:
Sedilo (OR)
Accompaniment, language:
The excursion is accompanied by two guides instructors
Languages: Italian, English and Russian
Number of riders:
Groups 1-8 persons
Clothing:
For those who do not have special clothing for riding, must be dressed in long pants, which does not restrict movement. The shoes must be closed with no heel or heel that does not exceed 2-3 cm. The kep should be released from the club.
Esperience level:
All levels
Horses:
Sardinian anglo-arabians, Marimano. No using stallions.
Pace:
Pace, trot, gallop
Accoutrements:
English saddles, sport bridles
Price of the excursion
Price includes
Rent a horse and accoutrements
Aperitifs
Accompaniment by professional guides
Price doesn't include
---