Day of the Assumption of the Virgin

At the 15th of August in Orgosolo will be a big Feast- the Day of the Assumption
The most important festivity in the town of Orgosolo is The Day of the Assumption of the Virgin which is celebrated every year at the 15th of August.
There are different activities and various programs for children and adults during this holiday's period, which lasts 10 days, from 13 to 23 August.
The 15th of August after the service in Church of the Assumption of the Virgin which starts at 5 o'clock p.m., takes place the procession with the statue of sleeping Madonna.
In this procession take part a lot of people dressed in national costumes of Orgosolo.
The female's costume is very famous. It's considered as one of the most beautiful and complicated dress in Sardinia. The cost of this suit which is hand-embroidered in natural silk can be over 15 000 euros.
Numerous horse riders dressed in traditional clothes open this religious procession.
There are 150 – 200 numbers of horses participating in this procession.
Sardinian people pay great attention to the decoration of the horse's equipment. Most part of the equestrian ammunition is handmade artwork of local artisans.
All participants of the cavalcade must be residents of Orgosolo. The participation of nonresident's people is strictly forbidden.
Many of them immediately after the procession participate in "Sa Vardia" crazy race on the asphalt on one of the main streets.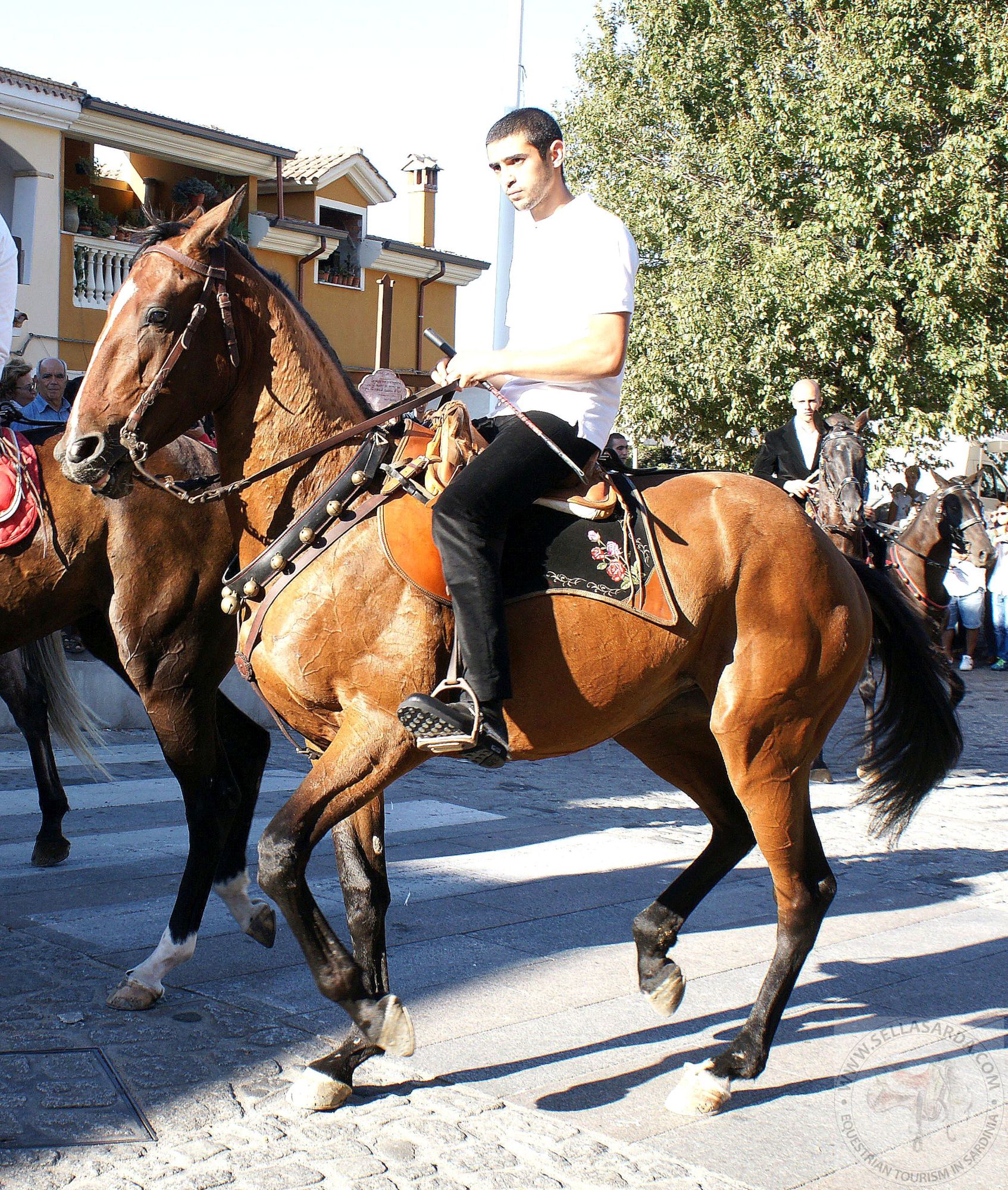 Photos by
Yanina Antsulevich